5 of the best free cultural things to do in Berlin
2 augustus 2016
Berlin is the capital of Germany. Situated in the Northeast on the banks of the rivers Spree and Havel, it is the 7thmost populous urban areas in the European Union. The city has a maritime temperate climate, meaning that there are large temperature differences between seasons where summers are warm and humid and winters tend to be cold and frosty.
It is also a world city of culture, politics, media and science. There are many things to do socially and culturally. Here are some of the best things to do in Berlin for free:
Climb the glass dome of the Reichstag
The Reichstag is a historical and parliament building, built to house the Imperial Diet. You can go to into the Reichstag and go up in the dome for free where you will be able to have a spectacular view of the city. The dome is made of glass, which is supposed to portray political transparency, and has a 360-degree view. Under the dome is the main hall of the parliament, which you can see from the top of the dome. You can also get a free audio guide and discover some sights while going up the dome.
See what is left of the Berlin Wall
The longest part (1.3 km long section) of the Berlin wall, which is still standing, is known as the Eastside Gallery. It is now an open-air gallery covered in murals and street art (about 105 paintings) from various artists coming from all over the world. Most of the art is now covered by graffiti and other markings, but you can still see some of the original paintings that symbolize and portray strong messages.
Urban art and street art can be found everywhere in the city. It can be found on sides of houses, doors, walls, facades, screens, windows… etc. Most street art and urban art has political or engaging messages. You can walk around trying to find the best ones, or you even have maps and tours for where all the best street art is. Go on an adventure and seek out the best street art you can find!
The Holocaust Memorial was built between April 2003 and December 2004,and inaugurated in May 2005 in order to commemorate the Jewish victims of the Holocaust. The memorial is 19,000 square meters and is composed of 2,711 concrete pillars ("Steles"), which are arranged by row. The stele-field can be walked through from any side.
The Brandenburg Gate is the only remaining city gate. It is one of the most famous landmarks in Germany and one of Berlin's signature attractions. The Brandenburg Gate was built between 1788 and 1791 and was used as a gateway to get into the city. The gate has had many symbols and significations through time, but it is now a symbol of peace.
Convinced yet? Want to visit Berlin and it's culture? If so, get in touch with Stage-Euro and start your adventure! What great places to go to learn more and develop your general culture! Click here for more information about more free activities.
Translator - Amsterdam

Are you in your 2nd or 3rd year of your university studies and looking for a challenging learning opportunity in a commercial environment? You are passionate about writing and publishing new and entertaining…

Details

Marketing - London

Join the team of an international property management company in the United Kingdom or Ireland and gain valuable knowledge as well as soft skills. You will be responsible for ensuring incoming calls are…

Details

Marketing - London

Assist the marketing team to maximize the awareness of this company's products and services on a B2B and B2C level. As a member of the marketing team of an international property management company, you…

Details
25-06-2019

Welcome Rick!

We are happy to introduce to you our new Program Support colleague Rick Gitzels!

30-05-2019

Amsterdam Office Closed May 30th - 31st

On May 30th and 31st, our Amsterdam office will be closed in observance of Ascension Day. We'll be back…
Terugbelverzoek
Laat hier je nummer achter en we nemen zo spoedig mogelijk telefonisch contact met je op.
Toch liever Australië?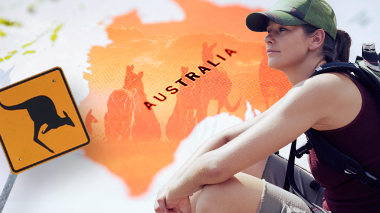 Naar Stage-Australia
Toch liever de VS?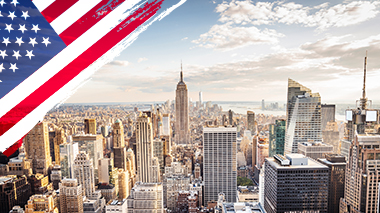 Naar Stage-USA