Scholen
Stage-Euro werkt samen met meerdere MBO, HBO en WO instellingen. De samenwerking is voornamelijk bedoeld om de stage kwaliteit te waarborgen. Daarnaast kunnen studenten die zich via hun opleidingsinstituut aanmelden bij Stage-Euro een korting ontvangen.
Stage-Euro werkt ook op internationaal gebeid samen met universiteiten, voornamelijk binnen de EU en de Verenigde Staten.
Op de volgende punten kan Stage-Euro ondersteuning bieden aan uw opleidingsinstituut:
Informatiebijeenkomsten
Voor veel studenten is het lastig om aan een stage in het buitenland te beginnen. In veel gevallen hebben studenten een extra duwtje in de rug nodig. Waar moet een student precies aan denken voor een stage in het buitenland? Wat gaat een stage in het buitenland kosten? Kan de student ook zelf op zoek naar een stage? Uiteraard kan een student zelf op zoek naar een stage en Stage-Euro heeft hier handige tips voor.
Stage-Euro kan:
Zowel overdag als 's avonds korte informatie sessies houden voor kleine groepen studenten;
Met een informatiestand aanwezig zijn op georganiseerde dagen door het opleidingsinstituut. De student kan al zijn vragen stellen en wij beschikken over de nodige folders en informatie. Ook kan Stage-Euro op elke gewenste dag een informatiestand opbouwen binnen de school om studie en stage in het buitenland te promoten;
Persoonlijke informatiegesprekken met student, docent en ouder voeren indien gewenst;
Informatie pakket met folder en posters voor de school verstrekken. De folders kunnen bijvoorbeeld gebruikt worden op een International Office.
Het betekent niet dat wij enkel informatie verschaffen voor studenten die een mogelijke stage bemiddeling door Stage-Euro willen laten uitvoeren. Wij moedigen studenten aan zelf een stage te bemachtigen en wij kunnen de studenten hiermee goed op weg helpen.
Het grootste voordeel voor een student om een stage via Stage-Euro te laten regelen is het aanbod van betaalde stages. Het vergt een investering van de student, het betaalt zich echter terug d.m.v. een betaalde stage.
Beschikbare stageplaatsen
We sturen u graag vrijblijvend en gratis maandelijkse een lijst met beschikbare stageplaatsen in diverse Europese landen. In deze lijst vindt u een duidelijk overzicht van stageplaatsen en de vergoeding die de studenten krijgen. U kunt uitgaan van een maandelijkse update van ongeveer 50 tot 100 stageplaatsen. Aanmelden: info@stage-euro.nl
Opzetten uitwisselingsprogramma's
Veel studenten willen naast een stage ook een studie in het buitenland doen. Europa is onder de studenten zeer populair. Een onderdeel van het netwerk van Stage-Euro bestaat uit Europese Universiteiten. Stage-Euro biedt haar netwerk en service aan voor het opzetten van uitwisselingsprogramma's en partnerships tussen Nederlandse en andere Europese opleidingsinstituten.
Contact
Interesse in de service van Stage-Euro? We komen graag langs voor een gesprek. Neem gerust contact op met ons via:
Mail: info@stage-euro.nl
Telefoon: 020 68 23 026
Translator - Amsterdam

Are you in your 2nd or 3rd year of your university studies and looking for a challenging learning opportunity in a commercial environment? You are passionate about writing and publishing new and entertaining…

Details

Marketing - London

Join the team of an international property management company in the United Kingdom or Ireland and gain valuable knowledge as well as soft skills. You will be responsible for ensuring incoming calls are…

Details

Marketing - London

Assist the marketing team to maximize the awareness of this company's products and services on a B2B and B2C level. As a member of the marketing team of an international property management company, you…

Details
27-04-2023

We are hiring!

We are hiring! Are you interested in working at Stage-Global in Amsterdam? We currently have the following…

26-09-2022

Stage-Global Informatie sessies - Walk In!

Wij organiseren weer informatie sessies bij ons op kantoor. Je kan hier vrijblijvend voor inschrijven…
Terugbelverzoek
Laat hier je nummer achter en we nemen zo spoedig mogelijk telefonisch contact met je op.
Toch liever Australië?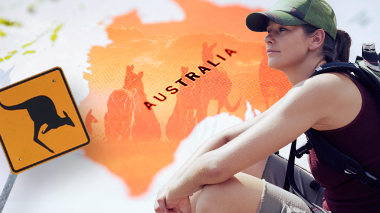 Naar Stage-Australia
Toch liever de VS?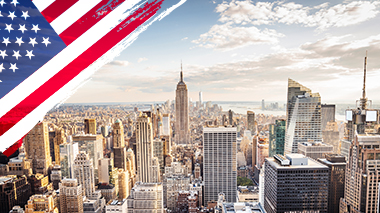 Naar Stage-USA






Traineeship Maroua
5th December 2023. The program preperations were great, I want to express my heartfelt appreciation…






Internship Janina
30th November 2023. The program preperations were very organized. My contacts were always very helpful…






Traineeship Chanceline
15th November 2023. The program preparations went on smoothly. I had continuous follow up emails…