Community Management - Amsterdam
Betaald / Niet-betaald
Ja, Salary
Start en eind-datum
Indefinite
Omschrijving
COMPANY DESCRIPTION:
Merkspace is an international brand of shared offices that provide an all-inclusive workspace as well as private offices for any team size. Supporting startups and mature businesses alike, they provide clients with an exceptional environment and great possibilities to network with other companies. Furthermore, events such as tailored workshops and lectures by top-leading mentors are being offered regularly, in order to create a vibrant community that encourages growth for all involved parties.
KEY TASKS & RESPONSIBILITIES:
Community Management & Events
In case there is an operational issue at the building or with the facilities, communicate with market support to ensure the highest level of member satisfaction as soon as possible
Develop community initiatives designed to create connections between members, including member introductions, overseeing events, electronic and print communications, and building walkthroughs
Solve member-related issues to ensure a cohesive community and manage member expectations
Meet with members to resolve issues, process member terminations and other issues of complexity
Oversee events to ensure there is a good balance of educational, member appreciation, and lead generating and sales-related events and to review for adequate procedural safeguards for the protection of members and company assets
Proactively gather data on members' business objectives and identify both Merkspace and member services that could help members achieve their objectives
Seek opportunities to engage members to discover and discuss members' objectives, i.e. using member service request as an opportunity to learn more about members, member's business and any other needs member may have
Identify opportunities and act on them to connect members
Design and implement rules, guidelines and best practices for the community to optimize member experience
Recommend best practices, including but not limited to: community management, sales, events, training, and member experience on a company-wide level
Exercise discretion in guiding prospective members, including possibly gatekeeping where business may not be in the interests of the greater community
Resolve member complaints regarding other members through neutral fact investigation and process termination of membership when warranted
Explain Merkspace policies and procedures to members, including but not limited to membership agreement and billing procedures
Business Development
Take responsibility for sales and community dynamics
Conduct tours to work towards and maintain 100% building occupancy when Community Leads are unavailable.
Leads & Sales
50% Inbound lead management
30% Lead generation and prospecting (i.e., cold calling, social media, networking, events, etc.)
20% Existing sales pipeline management
Cultivating and maintaining small, midsize and large business relationships
Utilizing innovative and creative sales tactics
Touring and demonstrating Merkspace locations and business solutions with potential members
Engage in the larger community of the market by attending events and networking with local start-ups and organizations
Manage and maintain relationships with vendors and landlords
Building Management
Make recommendations to CEO on any repairs, maintenance, or updates required in your building
Produce comprehensive quality control reports that allow all stakeholders to improve member experience
Review all base building documents to ensure the data is updated and accurate
Supervise move-ins and move-outs for a quality experience
Review daily reports and work with the team to finalize weekly and monthly reports that outline community and sales progress
Translator - Amsterdam

Are you in your 2nd or 3rd year of your university studies and looking for a challenging learning opportunity in a commercial environment? You are passionate about writing and publishing new and entertaining…

Details

Marketing - London

Join the team of an international property management company in the United Kingdom or Ireland and gain valuable knowledge as well as soft skills. You will be responsible for ensuring incoming calls are…

Details

Marketing - London

Assist the marketing team to maximize the awareness of this company's products and services on a B2B and B2C level. As a member of the marketing team of an international property management company, you…

Details
05-03-2021

Welcome Sophie!

We are happy to introduce to you our new Program Support colleague Sophie Blasek!

24-12-2020

Stage-Global Office closed December 24, 2020 - January 1, 2021

We will be closed for the holiday season from Thursday, December 24th until January 1st. We will resume…
Terugbelverzoek
Laat hier je nummer achter en we nemen zo spoedig mogelijk telefonisch contact met je op.
Toch liever Australië?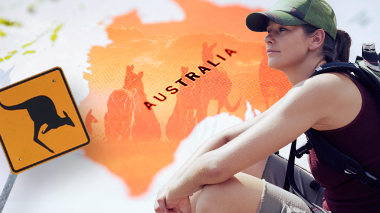 Naar Stage-Australia
Toch liever de VS?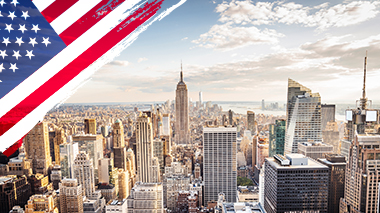 Naar Stage-USA